Game-changing mortgage loan technology company
Maxwell provides cutting-edge technology solutions to American lenders to help them streamline and improve their mortgage processes. Solutions are customizable and available as an all-in-one platform or a la carte, depending on your needs. With us, they found a team who not only understood their business deeply, but also went the extra mile to increase their user engagement.

ABOUT MAXWELL
One company for
complete mortgage solutions
Maxwell built a point-of-sale solution that integrates seamlessly with the LOS, is easy to implement, and offers a digital experience that results in a high loan application completion rate. Because at the core of their business are complex financial concepts and even new disruptive takes on them, not any team would be able to enhance their vast platform by also understanding the needs of their users. But our team was up for the challenge.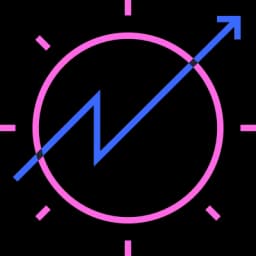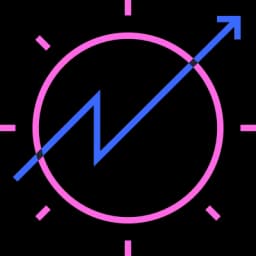 TOTAL FUNDING AMOUNT
$28.0M
PARTNER SINCE
October 2021
BEON TEAM
2 full-time devs
How we maximized Maxwell's user engagement
The goal
To increase the platform's value client involvement exponentially.
The challenge
Maxwell has a highly successful business with many clients. However, they noticed the level of engagement of said clients with the tools Maxwell offers was low. Our team needed to enhance their vast platform's engagement by also understanding the needs of their users, even though this required a deep understanding of complex financial concepts and Maxwell's disruptive new takes on them.
The impact
Our developers put their all into understanding the business at its core, as well as their values, the industry, and the market. They took personal interest in Maxwell's vision. And because these were high-end professionals, they started delivering value based on their knowledge in no time.
They proposed features, models and initiatives and implemented them from scratch, taking the lead in launching the company's services into space. As a result, the Maxwell team has made great remarks about the personal interest of our devs in their business and the impact we've had on the level of the platform's user engagement permanently.
As featured by

The list of mortgage solutions providers on the list was topped by Maxwell"

The U.S. mortgage industry is in dire need of a revolution."

Maxwell has been included in the "Fastest-Growing Private Companies in America" list by Inc."
A framework focused on retention
At BEON, we created the
Talent Experience Management™ Framework
as the best solution to retention. It's a framework that provides each member with a customized career plan that keeps them motivated and always expanding their skillset. All BEONers working at Maxwell are part of this program.
THE TEM™ PROGRAM FOCUSES ON:
Performance
Monitors that every team member is engaged and productive.
Experience
Monitors sentiment, motivation, and expectations.
Growth
Looks for areas of improvement and helps talent be recognized.