Extend Your Team
With The Brightest
Latin American Talent
Get access to our mine of rigorously vetted talent.
Browse through candidates, review in-depth insights, and start scheduling intro meetings today.
Extend Your Team
With The Brightest
Latin American Talent
Get access to our mine of rigorously vetted talent. Browse through candidates, review in-depth insights, and start scheduling intro meetings today.
40 REVIEWS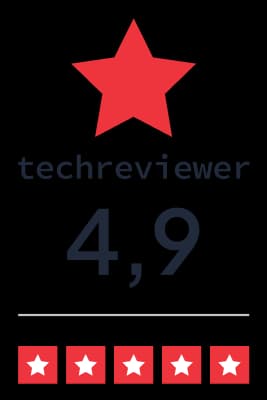 We are the #1
Great
Place to Work
Our Great Place to Work® Certification confirms that 97% of team members have a positive experience at BEON. This quality results allowed us to top the ranking of the Best Places to Work for Millennials in 2021.
TALENT AND LEADERSHIP
With team spirit and 360° well-being, the four winners tell how they attract those under 35.
The leaders of Mercado Libre, DHL Express, DinoCloud, and BEON, the best positioned in the Great Place to Work ranking, told Infobae what their strategies are.
We simplify access to

high-caliber talent
In-depth insights produced by perfectionists
We vet candidates with our own tech leads and produce in-depth reports so you can save time by meeting only with the most appealing candidates.
Personalized matching
Finding your next superstar hire is a joint venture for us. Our matching specialists will learn about your company culture and positions to suggest custom-fit candidates. Successful allocations build long-term partnerships.
Onboarding simplified
We find, hire, and equip talent from 23 countries in Latin America so they are ready to start delivering value in no time. You only get charged if you onboard a dev.
The #1 IT Staff
Augmentation
Company in Latin America
according to
Clutch
4.9
OVERALL REVIEW
The #1 IT Staff
Augmentation
Company in Latin America
according to
Clutch
5.0
ABRIL 2022
They have been a pleasure to work with.
BEON.tech has provided highly-qualified candidates for the client. Although their service is entirely remote, they haven't been encountering any problems with time. These candidates have also been taking feedback well, incorporating it into their screening with proactiveness.
Kevin Fink
CEO, Lighter Capital
4.9
OVERALL REVIEW
The ROI you get from the partnership far exceeded the expectations of myself and the leadership team.
Website Manager, Acoustic.
5.0 STARS, APRIL 15, 2022
They understood our needs, provided quality talent quickly, and were very easy to work with.
Engineering Director, Kin.
They've gone to pains to understand our culture and hiring processes well.
SVP of Engineering, Simple Practice.
Why do the best
engineers choose BEON?
We partner only with disruptive, highly-funded companies that provide an ideal environment for talent to reach their full potential.

Our Talent Experience Managers™ create custom growth plans so devs can advance in their careers at a steady and predictable pace.

Talent doesn't get just a fraction of the paycheck. They receive more than 70%, plus bonuses and countless benefits.
As a result of our pro-dev policy, we have been honored as the #1 Great Place to Work for Millennials and have the best Glassdoor® profile in the industry.
Best Workplaces for Millennials™ 2021
97% of the employees at BEON.tech say it is a great place to workcompared to 62% of employees at comparable companies.
Let's talk

about retention
Because we know that attrition is one of your biggest challenges, we handle it for you. We manage devs' expectations by focusing on their careers and motivation.
This is how we achieved one of the lowest attrition
rates in the industry
Career driven experience
We carefully designed our Talent Experience Management™ program to align your vision and goals with talent growth expectations.
U.S. compatible salaries
We shield developers with American salaries and perks, preventing other companies from attracting them.
Motivation through the roof
In addition to a life-changing trip to the BA headquarters, we offer 100% remote work, unlimited re-skilling, workshops, flexible hours, English classes, massages, psychotherapy, lunches, and much more.
"Impossible is just an opinion." – Paulo Coelho

Were we afraid? Yes, many times. Was it easy? No, it was not easy at all. Still, what we achieved in 2021 left us with many lessons about what to do when you think something is imposs ...
By Michel Cohen,

Jan 25, 2022.
"If I can't shake their hand, I can't trust them", that's how many people used to think. However, this mentality is changing for the better. Many experts in a wide range of industries are seeing a major turn from businesses who already adopted ...
By Damian Wasserman,

May 10, 2021.
"Leadership is the capacity to translate vision into reality." —Warren Bennis
Every team working toward a common goal needs a central, visionary voice to give group members direction. With so many new and growing companies in the softw ...
By Emiliano Ballesteros,

Apr 12, 2022.