Our Company
Getting the best results by hiring the most qualified Latin American talent.
Our path to finding elite developers from Latin America
In 2018, while working on our software factory, we discovered the type of developers who truly excelled in our teams and empowered us to tackle the most demanding challenges. We called these rockstars "The Keepers".
That vision led us to create BEON.tech, a company that helps U.S. firms build reliable and steadfast software development teams with top-tier, fully vetted Latin American talent.
These hard-to-find Keepers became extremely valuable to our clients, so with all our expertise, we developed a framework focused on retention, mitigating one of the biggest pains in the industry.
Our Mission
Place the brightest tech talent in the most disruptive and innovative U.S. companies.
Onboarding simplified
We find, hire, equip, and pay engineers so they can start delivering value in no time.
Quality of talent
We look for candidates in the top 3% of their profession in Latin America and we assess them with our own tech leads.
Developers who fit the mold
Tech-savvy communicators
We search extensively for smart, responsive, and proactive developers with over 3 years of experience.
Academic excellence
We seek high-achieving professionals with top qualifications, natural leaders who excel in teamwork, and have a unique touch.
English proficiency
We exclusively select professionals with high proficiency in English to support our Zero Lost-in-Translation policy.

CULTURALLY ALIGNED
Hard work, creativity, and dedication are in every Latin American's DNA
The majority of our clients are active businesses that require live support and daily online collaboration.
Availability and quick turnaround are musts
, so having the team working in the same time zone is critical.
Latin American countries produce outstanding talent due to excellent public education up to the university level.
We attract talent from the entire region without limiting our search to those who can commute to the office. This strategy multiplies the number of available applicants and, therefore, the quality of the professionals we can find.
Dedicated work culture and warmth are part of the Latin American DNA
, and they both contribute to the seamless integration of teams, empowering productivity, and making things work.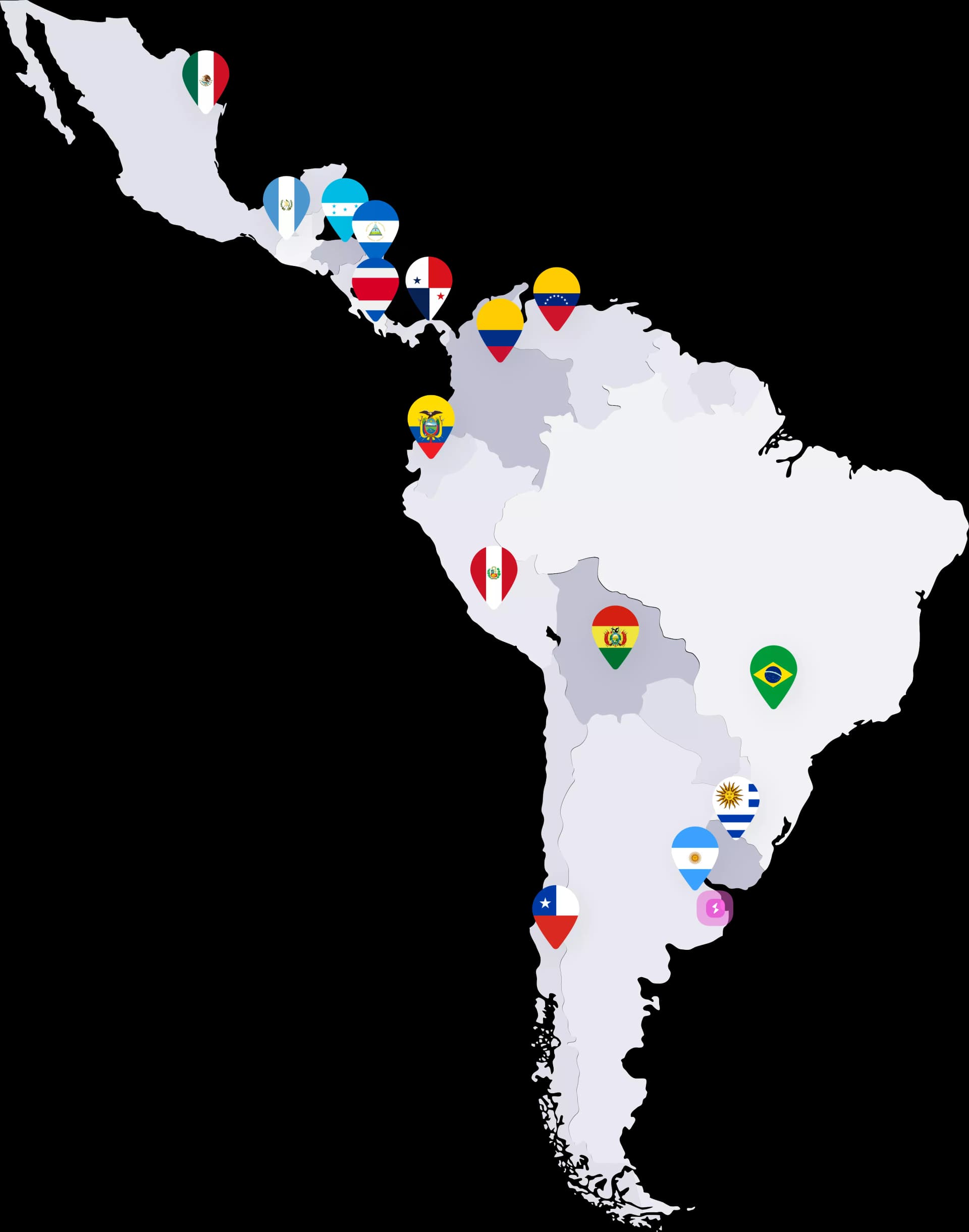 We are not a staffing agency,
we are your next tech talent partner
We are not a staffing agency or dev shop. Our goal is to provide disruptive U.S. companies with Latin American developers that work as seamlessly with their team as in-house professionals.
Our developers report directly to you and your team leaders on a full time schedule, ensuring you get engaged and motivated team members and not mercenary freelancers.
We handle and execute the contracts needed to hire and manage your team of elite developers internationally. We fully take care of legalities and international affairs, giving you peace of mind that everything is handled for you to focus on what you do best: grow your business.
We also stay up-to-date on HR local business policies and tax management on your behalf, so your team is compliant with U.S. and international regulations from the start. Everything that companies need to easily build, manage, and retain their teams at LATAM.
TRUSTED BY