OUR TEAM
Elite developers
ready to deliver quality work
In software development,
you get the best results when you have the best team.
Every feature we deploy comes from the minds of passionate professionals. The more qualified the team members, the higher the value we bring, and the happier you are.
Our recruiting process is consistently evolving to enable us to find the best talent available.
Our HR team interviews hundreds of candidates per week to find outstanding applicants. Each one goes through a rigorous set of interviews and tests, and only 3% of them get hired.
Every feature we deploy comes
from the minds of passionate professionals."
4.9
4.9
Quality confirmed by Clutch.co
Quality confirmed by Clutch.co
- The biggest independent market research platform
- The biggest independent market research platform

KEY SKILLS
Developers who fit
the mold
Tech-savvy communicators
We search extensively for smart, responsive, and proactive developers with over 3 years of experience.
Academic excellence
We look for professionals who graduated from their university programs with the highest grades. We like natural leaders, those who stood out in school because they engaged in teamwork and offered their unique touch.
English proficiency
We exclusively select professionals with high proficiency in English to support our Zero Lost-in-Translation policy.

HIRE PIPELINE
Our vetting process
Let's start!
Hired!
Sourcing
We search across Latin America for profiles that match our
outstanding talent criteria.
After sourcing more than 700,000 candidates, our database has over 25,000 records.
Cultural Screening
Our HR team has scheduled more than 3,000 interviews which include an experience check, language skills validation, and a psychological test to
ensure they have the soft skills required to lead a software development project
for a U.S.-based company.
Technical Interview
One of our tech leaders conducts a
live-coding challenge in the framework the candidate is experienced in.
Our team of architects designed tests in Angular, React, Node; Python, .NET, Ruby, Go, and PHP. Only applicants who get at least an 80% score pass. We hire all applicants who pass this stage, regardless of whether we have a project available.

TIME ZONE ALIGNED
Unlock real-time collaboration with Latin America
The majority of our clients are active businesses that require live support and daily online collaboration.
Availability and quick turnaround are musts
, so having the team working in the same time zone is critical.
Latin American countries produce outstanding talent due to excellent public education up to the university level.
We attract talent from the entire region without limiting our search to those who can commute to the office. This strategy multiplies the number of available applicants and, therefore, the quality of the professionals we can find.
Dedicated work culture and warmth are part of the Latin American DNA
, and they both contribute to the seamless integration of teams, empowering productivity, and making things work.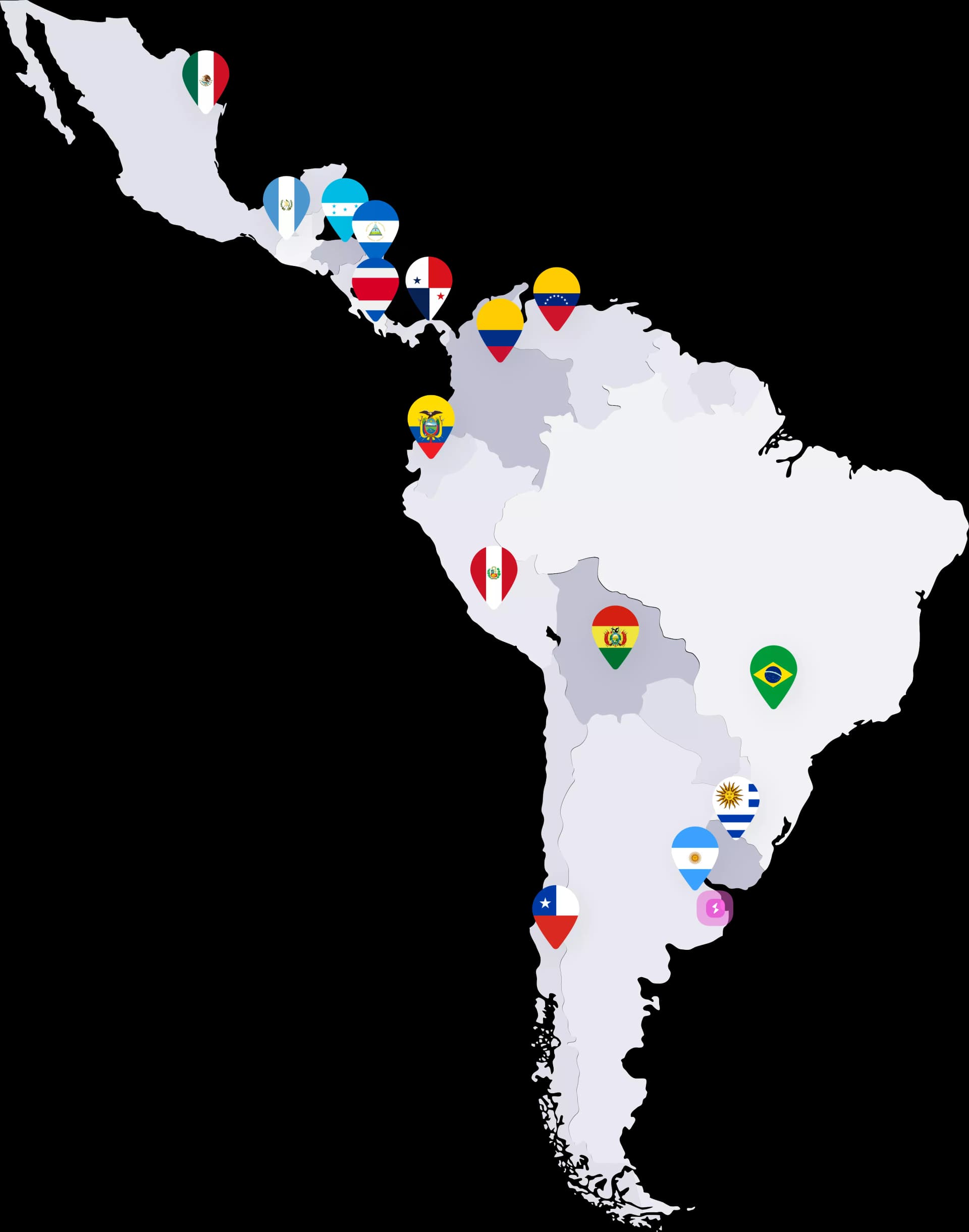 The keys to making clients happy
We
find and drive
the careers of the top
brilliant minds
in Latin America.
OUR OFFICE
The space that powers
our ideas

TESTIMONIALS
Don't just take our word for it
The ROI you get from the partnership far exceeded the expectations of myself and the leadership team.
Website Manager, Acoustic.
5.0 STARS, APRIL 15, 2022
They understood our needs, provided quality talent quickly, and were very easy to work with.
Engineering Director, Kin.
They've gone to pains to understand our culture and hiring processes well.
SVP of Engineering, Simple Practice.

REVIEWS
Some
good vibes
we get from our team
"Great environment to work in. Everyone is available to help you in any way at any time. There are possibilities for growth, they bet on you and give you the necessary tools to achieve your goals."
 Learn more